It's never too late to learn something new, and thanks to the Internet we can do it without leaving home and without having to spend extra money.
Since the appearance of the Internet in the 90's many things have changed. The truth is that before the massification of the web, the world worked in a very different way. From the way we shop, to what we use to meet a potential partner, or the possibilities of making money online. The history of our society has been divided into a before and an after Internet.
One of the thousands of advantages of being connected to the net is that we can study anything we like without having to leave home, and in many cases learning can be free and in our language.
That is the case of these 10 platforms to do free online courses and these five other websites to learn how to program. To help those who want to learn something new on the web, we have made a compilation of 15 free online courses in Spanish on different topics, and you can start immediately with a couple of clicks.
Flash CS6 for beginners. This course has a rating of almost five stars in Udemy and more than 3000 students have signed up. It contains 20 classes and more than three hours of video content that explains everything from the welcome screen to how to do some basic animations.
Basic photography course by Toni de Ros. This course, presented as a playlist of Youtube, lasts just an hour, but has everything basic for those who want to start in the world of photography and do not know basic things such as what are reflex cameras, obturation, exposure, diaphragm, among other things.
Create responsive WordPress themes from scratch. Another course presenting on YouTube and lasting about 5 hours thanks to 22 videos. The topics covered include the design of each element of the template, the use of HTML5 and even how to install WordPress to test it.
The role of the film director. For those who are interested in audiovisual media, this beginner's course will be ideal. It is also in Udemy, has five rating stars and contains 14 classes in total.
Free Community Manager Course. Recently a new profession was created, that of Community Manager, people who are basically in charge of the social networks of the companies, a more arduous work than what is believed.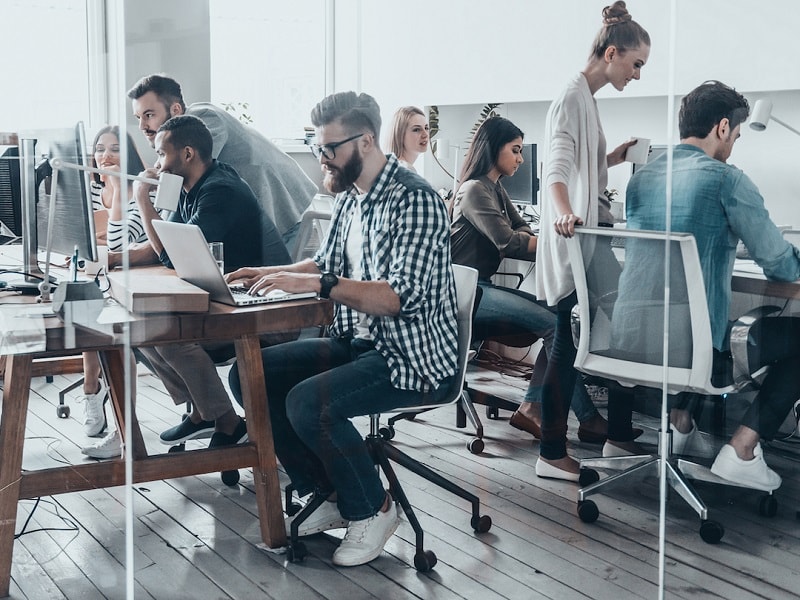 Of course, there are also courses to learn, such as this YouTube that lasts a great total of 11 hours thanks to 11 videos. They talk about the activities a "community manager" should do, what tools to use, and even tips for creating content.
HTML5 course. For anyone who wants to learn how to program web pages, HTML5 is indispensable. There are many places to start and with this YouTube course you can start as a beginner.
E-commerce for entrepreneurs. It is almost incredible that this course is free because it has five teachers and five modules for you to learn everything you need to set up your online store. beginner.
Android application development course. Another course done on YouTube, with 27 videos and 17 hours of content; they will explain everything from the Android SDK tools you need to get started, to the publication of applications created in the Play Store.
Digital photography course. Another very complete course that lasts more than four days. It is organized as an intensive with some videos of up to almost four hours, although the creators suggest that the course be taken for a year. Perfect for beginners and intermediate users.
How to use Facebook to boost your business. Course made with videos presented on a new platform called Flikn, with a very specific theme. There are only eight classes with introductory content on Facebook marketing.
Learn about digital marketing. Another course in Flikn, with 13 videos about building a website, SEO and even the use of YouTube. It also has very simple content but will do well for beginners.
Course HTML5, CSS3 and JavaScript from scratch. A course made in YouTube that lasts 9 hours, with material to download and up to an index of the content in each video with jumps to the time where it starts.
Master in SEO, SEM and search engines. An eight-hour course that will explain everything from the use of Adwords, Adsense and other Google tools to the basics of SEO.
Use of WordPress and use of Blogger. Although these are two different courses, they are really perfect for anyone who wants to start blogging and has no idea how to use the main platforms available: WordPress and Blogger. Also, within the Blogger course there is a bit of information to make money with a blog, which can be applied no matter what content manager you are using.
Make money with YouTube. And to continue with the trend of making money, another good option is to do it through YouTube. This course is short, barely two hours, but they explain everything: the kind of videos that come in handy, copyrights, how to use Adsense, among other things.